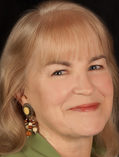 I write stories with strong women, quirky sidekicks, animals both domestic and wild, a dash of humor, and big dose of suspense. I have been accused of always providing a (mostly) happy ending, to which I plead "Guilty." As a retired private investigator, I know there's enough tragedy in real life.
I am the author of nine full-length novels: The Only Witness and The Only Clue in the Neema Mysteries, romantic suspense novel Shaken and novella Call of the Jaguar, and Endangered, Bear Bait, Undercurrents, and Backcountry in the Sam Westin Mysteries, and young adult novels Race with Danger and Race to Truth in the Run for Your Life trilogy. I also wrote the nonfiction ebooks SAVE Your Money, Your Sanity, and Our Planet and So You Want to Be a PI? and multiple informational ebooks for authors. You can check out everything from the Pam's Books menu above, or click any book in the rotator thingee in the upper right corner.
LATEST NEWS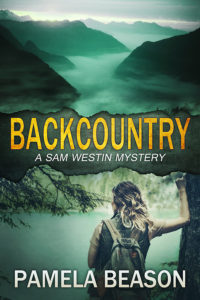 Backcountry, Book 4 of my Sam Westin series, is now available in ebook form almost everywhere. Print copies are available from Amazon and Ingram.
In Backcountry, after the murder of two friends on a popular hiking trail, Sam reluctantly agrees to take over the job of leading a group of troubled teens on a three-week wilderness therapy program. But she soon begins to see signs that the killer may be traveling through the wilderness with her band of teen misfits.
When I'm not writing, I'm out hiking, kayaking, snowshoeing, skiing, and having adventures so I'll have something to write about!  I have a jam-packed, wonderful life. Carpe diem!