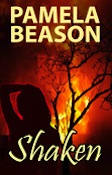 When Terry Langston ran Langston Green, the plant nursery sailed along like a well-run ship. But when daughter Elisa takes over after her father's sudden death, she feels more like the captain of the Titanic. The business is plagued by a vandal, damaged in an earthquake, and then hit by arson. And now a handsome insurance investigator believes that she's behind all the destruction? Will she have to get killed to prove him wrong?…Read more.
Kindle | Nook | Buy Local | Kobo | Apple Devices | Scribd | Inktera | 24Symbols | Print *
*Booksellers: Print book also available through Ingram.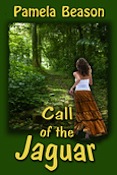 On Rachel McCarthy's big birthday, trading her cheating husband for her glamorous former lover seems like a brilliant idea. But her plane is shot down, bullets are flying, and now it looks like she and her intrepid pilot may not survive her adventure in the jungle…Read more.
Ebook only
Kindle | Nook | Kobo | Apple Devices | Scribd | Inktera | 24Symbols